It seems that I am getting older!
I have a birthday on the horizon, I left school 30 years ago, I have lived in Australia for 20 years and Robyn and I have just celebrated our 19th wedding anniversary. Having 2 teenage daughters who will also turn 15 and 17 in the next few month's only helps to remind me that the years are flying by.
This doesn't cause me too much concern, I don't feel old, and in fact, physically I am probably in better shape than at any stage in my life. All these birthdays and anniversaries have prompted a little bit of reflection about what the future holds and what I should be doing with my life.
I am very contented with my lot in life, so when I sat down to create a bucket list of things I must see and do before I expire I came up with a complete blank.
There are lots of things I would like to see and experience but nothing that really stands out as a must do!
When I think back, I have never had any clarity about what I wanted to do for a career or with my life, you would not describe me as ambitious or driven. The only thing I really wanted was to live in Australia. Having spent 20 very happy years here, maybe that is my source of contentment.
I am also a little concerned about having a list of things that must be ticked off, because what happens once you've done them? Are you allowed another list and another go, or is it game over? Do you have to sit on the couch in your slippers watching TV and waiting for somebody to feed you and put you to bed?
This question of what happens afterwards, has also playing on my mind with regards to our trip to France. Riding a push bike around France could have been a perfect bucket list item for me. But it hasn't been a long held ambition.  As I got into cycling I have just looked for different and more challenging things to do. Riding all 21 stages of the tour just seemed like a logical progression in this journey.
So what do I do when it's over? Will my current training roads hold any interest for me? Will riding my bike be the same without something monumental to train for? Is the summer in France going to be the pinnacle of my bike riding shenanigans?
I was processing all of this when I found something that caught my interest.
One of the things that really helped me when I trained and ran a marathon (never a bucket list item, just a bit of drunken bravado that got seriously out of hand) was meeting a bloke who was an ultra-marathon runner. If he could run 100km then surely I could run 42km.
But what could be more challenging that the TDF. Well here in Australia we have just had the Indian Pacific Wheel Race.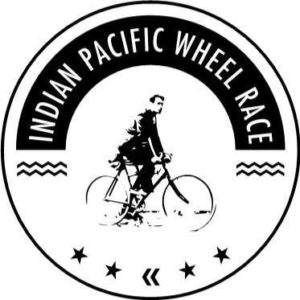 This is a 5,500km (3,400mi) unsupported cycling race from Perth to Sydney, via Adelaide and Melbourne. If you think I am a little bit mad, it would appear that these folks are completely bonkers.
Now riding a bike also comes with its's risks. And this year's IPWR was actually called off due to the tragic death of one of the well-known riders, Mike Hall, who was knocked off his bike.
When you hear about incidents like this it does make you question what the hell you are doing on the road dressed only in your Lycra, but the reality is that we put ourselves at risk doing a whole range of daily activities, so you try to be as careful as you can and get on with it.
Safely sitting on the couch, waiting to expire, is definitely not on any list of mine, so maybe this ultra-endurance bike thing is going to help solve my bucket list conundrum.
I'll have lots of time in France to really see what I can achieve on a push bike. Maybe my 21 days in the saddle will not be the end but just the start of the preparation for the first item ever to appear on my bucket list – Complete the IPWR and ride across Australia!
Is it time to make a donation?
You can make your donation below and send us an email with your address to mailto:robyn@ratherberidingmybike.com and we will pop an exclusive Rather Be Riding My Bike tea towel in the post to you. We have covered the costs for the tea towels and will pay for the postage so all your money goes to help out those that need it.
To donate click here:
http://uk.virginmoneygiving.com/BenReeve
A video of us riding bikes up Mountains as part of our training. I could cross that of my bucket list, if I had one, and if it was on it.