There is no bag to pack, no breakfast buffet to consume and no day bags to arrange for the stage ahead. It's 5am on Sunday morning and I am standing in our kitchen trying to make sense of where I am and what I am about to do.
It's been a week since we rode around Paris and less than 24 hours since we stepped off our flight back from Heathrow. It's a cold, dark Sydney morning outside. My phone tells me it's 6c but apparently it feels like 3c. This is as cold as it will get during our winter and I am dressed in in my full "winter gear". What I would have given for this on stage 8 when we spent the day being cold and wet.
I have no compelling reason to get on my bike this morning, nothing to train for, no events in my calendar and riding 3,637km over 21 stages could have earned me a few weeks off. But I was awake and old habits are hard to break. I am back in a familiar routine and it's hard to believe what has happened and what we have achieved over the last few weeks.
Robyn has stayed in bed, she was all set to ride the Rapha Women's 100 this morning but a test ride last night was the proof she needed that she was still carrying an injury. The fact she was able to ride into Paris at all was due to the remarkable efforts put in by the medical team of Dr.Fiona and Dr.Tony. What she thought was a saddle sore was in fact an abscess (she loves the fact I am sharing this) and both Dr's were amazed she could sit let alone ride her bike. But she wanted to ride so they did everything possible to allow her to. Proof of the exceptional services and attitude that all the TDF team on tour displayed.
So over the course of my ride I use the time to think about what has just happened and what we have experienced in France. A quick check in with Robyn when I get back and I can share the learning's and insights form our tour experience.
Remember To Look Up
There were times on tour when getting through the stage is the priority, this can be driven by the distance you need to cover, how you may be feeling or the weather. This is OK but if you spent the whole tour just staring at the wheel in front of you, then you have missed what France is all about. Every stage took you through a part of France that had something to offer. I now have a greater understanding of the variety of the landscape across France. It would also seem that rural France is shut, we passed lots of houses and villages with very little sign of life.This was great as it created a real sense of peace as we travelled through some of the remote roads that the tour takes.
Our personal highlight was Stage 12 and riding up to Peyragudes on Robyn's first day. We shared a magical moment as the sun was setting on the mountains and after a huge day we both felt emotional and also very appreciative of being able to make the time to do something we love.
Meet The Locals
Maybe because we live so far away from Europe and don't get to spend much time on foreign soil but we just loved being in France and going native. We don't speak any French, all be it the odd word and phrase, but it didn't stop us having a conversation in a bar with the locals as we watched the final 10 minutes of the Lions v NZ rugby decider, ordering 10 large beers to the bemused looks of the barman or trying to buy lip balm from a pharmacist who didn't understand a word of what I was saying.
The highlight was our encounter with a gruff French bar owner on the stage 15 as we made our way to Le Puy-En-Velay to meet our family for the rest day. It was cold and wet and I needed the loo. So we stopped at a very small bar. It was Sunday lunchtime and clearly things were set up for the locals and a long lunch. We were soaking wet and as we greeted the proprietor he whipped out two old tea towels for us to stand on. He was chuntering away but we didn't understand a word, we did get the impression that he would be quite pleased if we left. However needs must, but being too polite just to drip all over his bar and use the loo we ordered 2 espresso's first.
He asked if we were English, "No, Je suis Australian", Robyn proudly announced. Though his demeanor didn't change he did become animated. I think he asked us if we ate kangaroo and when we replied no he said that we should as he likes to eat horse! I could have got this wrong as I needed the toilet quite badly by then.
I managed to get him to point out the toilets and took off my cycling shoes so not to clatter through the bar. As I exited stage left this bought another round on gesticulation and animation as he pointed out to Robyn the wet mess I was making all over his floor. On my return a mop had appeared and we made a hasty exit back into the rain. We laughed all the way to the next food stop, a bit of a touch and go moment in many ways.
Does the tour make the people or do the people make the tour?
I have been asked if I would do it all again. My instinctive answer is absolutely yes. My only reservation is if you could ever recreate the same sense of camaraderie. They say that each year the tour has its own flavour and I'm sure all previous participants may feel the same thing about their tour and their experience. My challenge would be that the last 3 weeks has been so much fun off the bike I am struggling to see how it could get any better. It would seem the "Le Loop" appeals to a certain type of rider. Yes they can ride a bike but don't take themselves or what they are doing too seriously. This sense of humour and a genuine interest to help each other out to achieve the goals that we are set each day is major part of the tour experience. Whether it's a social beer before we even reach the hotel at the end of the stage, a late night trip to McDonalds to let Jeff (the eldest lifer at 63) experience its culinary delights for the first time ever, or just the merriment that accompanied the dinners and many drinks, we laughed a lot.
Spin, Spin, Spin
I have also been asked if I found the cycling hard. The answer is yes, at times it was bloody hard. But these times were actually far and few between. We are not professionals, so completing each stage and doing this over a number of consecutive days is an achievement in itself. Sure there were some riders capable of racing around and everybody at some stage would have given it an extra nudge when on the front of the peloton or up a hill, but this was about endurance not speed. You learn to ride at a tempo that allows you to ride all day, as this is what you are required to do. To be able to do this you needed to have put the training and the KM's in your legs beforehand.
The body is a remarkable thing and it can achieve things beyond what our mind tells us we are capable of. You can force it for a day or 2 but after that things can go awry. If you haven't put the hours in spinning away and getting your body used to it then the niggles and pains begin to creep in. Everybody at some stage would have dealt with some issue but the more you prepare the more you know what to expect and the more your body is capable of dealing with it. As a wise person once told me, "The event is the reward for all the training you put in". Mine just happened to be a 21 day reward!
Making A Difference
The charity aspect of the tour had more of an impact on me than I thought it would. I had looked into William Wates Memorial Trust and the projects it supports beforehand so I had some idea about what we were raising money for. It wasn't until we got to hear from some of the charities and the people that benefited from the support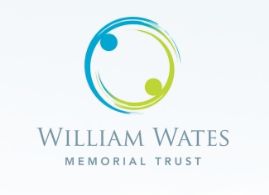 that I really understood how the money raised does make a difference. On tour we got to meet people from a couple of the charities and when you hear about the challenges and hardships that people encounter it made me feel rather disconnected from the reality that many people face in their daily lives.
What we were able to do was for pure pleasure and, let's face it was incredibly self-indulgent. These stories and insight were a reality check and a wake up call. I am glad we could raise the money we did, I am left wondering what else I can do. I can continue to donate money to good causes but I think there is more that I can be doing. I am not sure what it is but I have come back from the tour with an intent to find local projects and charities that I can someway help and support. Maybe it's offering my time or maybe I can leverage some of the skills I have in my business, either way the tour opened my eyes to a world beyond my comfortable existence.
What next?
I honestly don't know, I'll still ride my bike as the other morning showed. But without the pressure of any immediate event there is a life to resurrect, school runs to make and clients to see.
Maybe I just need to take a few weeks to reflect on what we did, enjoy the photos and memories that go with them and let the next adventure find me.
Can I still donate?
Of course you can and when you make your donation send us an email with your address to mailto:robyn@ratherberidingmybike.com and we will pop an exclusive Rather Be Riding My Bike tea towel in the post to you. We have covered the costs for the tea towels and will pay for the postage so all your money goes to help out those that need it.
To donate click here:
http://uk.virginmoneygiving.com/BenReeve