Noun. dilemma. circumstance in which a choice must be made between two alternatives.
I have spent the rest day in Carcassonne. A sleep in, a massage and a bit of bike faff was followed by a nice long lunch and a walk around the old city.
When you have a bunch of cyclists together the conversation is always going to be about past and future bike exploits. Many people on tour are repeat offenders. Some you have met in earlier Vlogs are riding the whole thing for the second or third time, others have ridden a few stages and come back for more.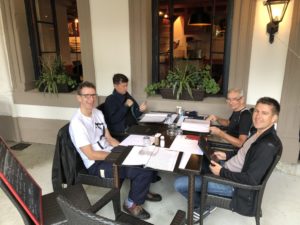 Tim who I had lunch with today described his Le Loop addiction as his "Terrible Cycling Dilemma", which I think describes the situation most of us find ourselves in.
It always says something about an organisation when you get so much repeat business. And the challenge is once you have experienced everything Le Loop has to offer then its hard to find anything similar that is going's to match it.
So I am faced with an interesting decision, the places for next years Grand Le Loop open at the end of July. They will sell out immediately so if I want to ride again next year, and do the whole thing,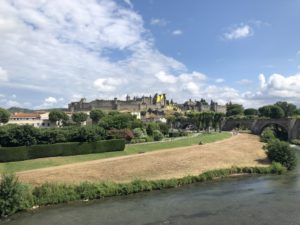 I need to make a call in the next week or so. I would love to do it, the challenge is the impact it has on other areas of my life, the time needed for training, the challenges it can create taking the time off from work and of course the impact on my family. Fortunately Robyn is always supportive and from our calls this week they seem to be managing quite well without me.
I need to ride my bike for my own well-being and for those around me, if it's not the tour what else? Would anything else come close to the physical and mental challenge riding through France gives me?
So what to do? I will decide over the next week as I aim to complete this weeks tour. A welcome dilemma to ponder as we set off on more long days and climbs in the Pyrenees.
This week I rode 1056.58 km over the course of 49h:06m.